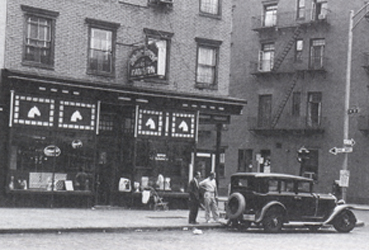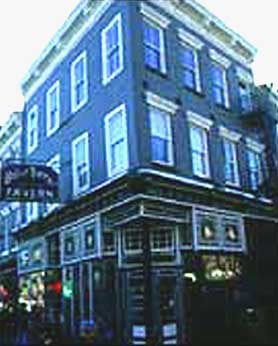 The White Horse Tavern has changed little since it was photographed by Fred McDarrah in 1960 (left).



White Horse Tavern
Hudson Street between Perry and West 11th Streets



Bob Dylan was a regular here in 1961, often to watch the The Clancy Brothers play. I don't know if they still have live music, but I don't think so. It's more famous for that other Dylan. It was Dylan Thomas' preferred watering hole, and on the anniversary of his death, they serve the last meal Thomas ate at the White Horse before he died. Still a great place to have a drink and a bite to eat in a history-laden atmosphere.
Back to Walkin' New York map
Table of Contents
Home Page
Vital Statistics
A Bob Dylan Timeline
Words Commonly Found in Dylan Songs
Clothesline Saga
Anecdotes
Stories in the Press
Big Screen Bob
Links
Some Other Kinds Of Links
Sundry FAQs
Reader Survey
Survey Results
Give Something Back (charities)
Sign the Guest Book
View the Guest Book
Write Me
About This Site

My Back Pages
Remembering Charlie Smith
Odds 'n' Ends
20 lbs. of Menus
Click to feed an abandoned animal at no cost to you!